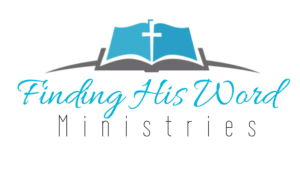 Jeremiah 15:16 Thy words were found, and I did eat them; and thy word was unto me the joy and rejoicing of mine heart: for I am called by thy name, O LORD God of hosts.
This book discovers the differences and the similarities between the Kingdom of God and the Kingdom of Heaven.
Written in a simple fashion for understanding.
There are 24 individual studies dividing the Book of Exodus into 6 outlined sections.
Great for personal or group study. A Student's Manual is available upon request.
This book divides the Book of Genesis into 8 primary studies; 4 events and 4 people.
Creation, the Fall, the Flood, the Tower of Babel, Abraham, Isaac, Jacob, and Joseph.
A tremendous study aid covering one of the most misunderstood books of the Bible - The Revelation of Jesus Christ. Understanding the layout of this controversial book is key to the serious student of prophesy.
The joy of the Lord is so important in the life of a Christian. Paul determined in his own life to finish his course with joy. The Epistle to the Philippians aims to encourage the child of God to maintian their strength through the joy that only Jesus can give.
The four Gospel accounts tell us what Christ did while on earth but the Book of Hebrews reveals what Jesus is doing now while in Heaven. This book contains my personal notes I collected while teaching through this book verse by verse.
If you would like to contact me about purchasing multiple books and combined shipping, please fill out the contact form and I will get with you ASAP. Thanks - John